Byron Financial Group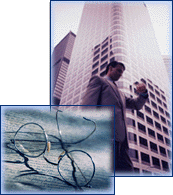 Byron Financial Group is a financial services firm in the State of Idaho. Formed in 2000, Andrew D. Byron founded the company for the sole purpose of providing objective financial advice to individuals and businesses to help them work towards their long-term financial goals.
Our firm provides educational programs to large corporations, private businesses, organizations and associations for their employees and members, and one-on-one instruction.
Estimate the future value of your current savings.

Determine whether you should consider refinancing your mortgage.

Knowing your likely life expectancy is an important factor in making long-term financial plans.

A balance sheet summarizes your assets and liabilities and reveals your net worth.