Byron Financial Group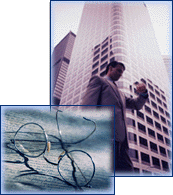 Byron Financial Group is a financial services firm in the State of Idaho. Formed in 2000, Andrew D. Byron founded the company for the sole purpose of providing objective financial advice to individuals and businesses to help them work towards their long-term financial goals.
Our firm provides educational programs to large corporations, private businesses, organizations and associations for their employees and members, and one-on-one instruction.
Use this calculator to estimate the federal estate taxes that could be due on your estate after you die.

Knowing your likely life expectancy is an important factor in making long-term financial plans.

How much can you afford to pay for a car?

Estimate how much would remain after paying income taxes and penalties if you took an early distribution from a retirement plan.