Byron Financial Group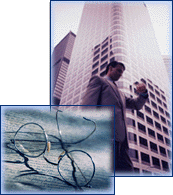 Byron Financial Group is a financial services firm in the State of Idaho. Formed in 2000, Andrew D. Byron founded the company for the sole purpose of providing objective financial advice to individuals and businesses to help them work towards their long-term financial goals.
Our firm provides educational programs to large corporations, private businesses, organizations and associations for their employees and members, and one-on-one instruction.
Investing based on principles of sustainable, responsible, and impact could have a positive social outcome.

Though finding buried treasure is unlikely, discovering "lost" money or other assets may not be a fantasy after all.

Medicare program structure, premiums, and why it's important to factor health-care costs into retirement planning.

Some facts to help understand the issues behind the trade deficit headlines, and how China factors into the story.