Byron Financial Group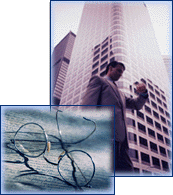 Byron Financial Group is a financial services firm in the State of Idaho. Formed in 2000, Andrew D. Byron founded the company for the sole purpose of providing objective financial advice to individuals and businesses to help them work towards their long-term financial goals.
Our firm provides educational programs to large corporations, private businesses, organizations and associations for their employees and members, and one-on-one instruction.
Covered by Medicare? Discover how observation status can impact your out-of-pocket costs and eligibility for post-hospital skilled nursing facility coverage.

Find out how individual impact bonds may allow investors to preserve principal and generate income while supporting activities that are important to them.

Can a Roth IRA double as a college savings tool? Find out how a Roth IRA compares with state-based 529 college savings plans.

The financial ratios that help measure an organization's performance may also be used by potential lenders and investors. Learn more.