Byron Financial Group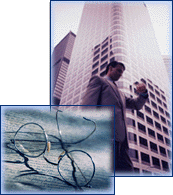 Byron Financial Group is a financial services firm in the State of Idaho. Formed in 2000, Andrew D. Byron founded the company for the sole purpose of providing objective financial advice to individuals and businesses to help them work towards their long-term financial goals.
Our firm provides educational programs to large corporations, private businesses, organizations and associations for their employees and members, and one-on-one instruction.
Tax season is an opportunity to look at the tax implications of investment strategies and plan for the year ahead.

To help calculate retirement savings needs consider factors such as Social Security benefits and medical expenses.

Expressing your wishes in advance could help loved ones feel more confident making medical or legal decisions.

Investing based on principles of sustainable, responsible, and impact could have a positive social outcome.
Use this calculator to estimate the cost of your child's education, based on the variables you input.

Use this calculator to estimate the federal estate taxes that could be due on your estate after you die.

How much do you need to save each year to meet your long-term financial goals?

How much can you afford to pay for a car?