Byron Financial Group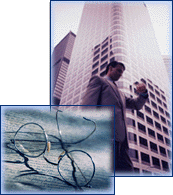 Byron Financial Group is a financial services firm in the State of Idaho. Formed in 2000, Andrew D. Byron founded the company for the sole purpose of providing objective financial advice to individuals and businesses to help them work towards their long-term financial goals.
Our firm provides educational programs to large corporations, private businesses, organizations and associations for their employees and members, and one-on-one instruction.
Small-business owners should watch for trade policy changes that could impact their products, supply chains, or competitors.

Need help understanding complicated retirement savings guidelines? Here are four ideas to help simplify some savings strategies.

Explore the cost of the longest government shutdown in recent history, from its economic impact to its effect on public safety and services.

One change made by 2017 tax legislation, a new way of measuring inflation, may have a significant effect on individual taxpayers over the long term.