Byron Financial Group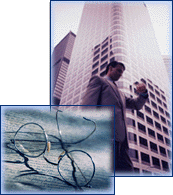 Byron Financial Group is a financial services firm in the State of Idaho. Formed in 2000, Andrew D. Byron founded the company for the sole purpose of providing objective financial advice to individuals and businesses to help them work towards their long-term financial goals.
Our firm provides educational programs to large corporations, private businesses, organizations and associations for their employees and members, and one-on-one instruction.
A look at some of the factors behind the recent market volatility and why investors should focus on long-term goals.

How current trends in the retail industry could affect consumers, workers, and the broader economy.

Younger baby boomers may be facing a more challenging retirement landscape than older members of the generation, according a recent survey.

A longevity annuity can bring some stability to a retirement strategy by providing a steady income late in life.