Byron Financial Group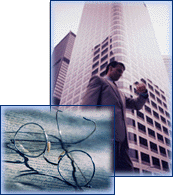 Byron Financial Group is a financial services firm in the State of Idaho. Formed in 2000, Andrew D. Byron founded the company for the sole purpose of providing objective financial advice to individuals and businesses to help them work towards their long-term financial goals.
Our firm provides educational programs to large corporations, private businesses, organizations and associations for their employees and members, and one-on-one instruction.
A look at the financial, emotional, and physical costs of family caregiving with some helpful suggestions for caregivers.

The difference between a money-losing business and a hobby matters at tax time. This article presents IRS criteria for making the distinction.

This article discusses risks involved in developing treatments and vaccines for COVID-19, and why discoveries might not benefit investors.

Discover how to give a substantial gift to a favorite charity while receiving a flow of income during your lifetime.