Byron Financial Group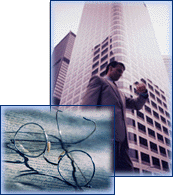 Byron Financial Group is a financial services firm in the State of Idaho. Formed in 2000, Andrew D. Byron founded the company for the sole purpose of providing objective financial advice to individuals and businesses to help them work towards their long-term financial goals.
Our firm provides educational programs to large corporations, private businesses, organizations and associations for their employees and members, and one-on-one instruction.
This article offers a strategy that may help address sequence risk — the danger of poor investment performance at the outset of retirement.

This article explains how an individual disability income insurance policy can help provide income if a disability leaves you unable to work.

This article features a worksheet to help you estimate the savings you might need to generate your desired retirement income.

Do you know the differences between open-end and closed-end funds? This article compares the two.