Byron Financial Group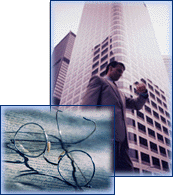 Byron Financial Group is a financial services firm in the State of Idaho. Formed in 2000, Andrew D. Byron founded the company for the sole purpose of providing objective financial advice to individuals and businesses to help them work towards their long-term financial goals.
Our firm provides educational programs to large corporations, private businesses, organizations and associations for their employees and members, and one-on-one instruction.
This article provides an overview of two versions of the Roth five-year rule and how they apply to various situations.

This article provides an overview of the pros and cons of a type of term policy – return of premium life insurance.

Making benefit elections for next year? This article covers three key areas that require careful consideration during open enrollment.

This article discusses socially responsible investments that may enable the pursuit of financial returns and make a positive global impact.