Byron Financial Group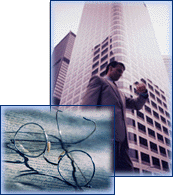 Byron Financial Group is a financial services firm in the State of Idaho. Formed in 2000, Andrew D. Byron founded the company for the sole purpose of providing objective financial advice to individuals and businesses to help them work towards their long-term financial goals.
Our firm provides educational programs to large corporations, private businesses, organizations and associations for their employees and members, and one-on-one instruction.
Concerned about the costs of long-term care? Discover two strategies that combine life insurance coverage with LTC benefits.

The Federal Reserve's "Beige Book" provides a broad overview of the economy that is often essential for making economic policy decisions.

Stay-at-home spouses can fall behind in saving for retirement. This article explains how a spousal IRA can help keep retirement savings on track.

How does a traditional or Roth structure affect your IRA or employer-sponsored retirement plan? And what do their differences mean for older workers?