Byron Financial Group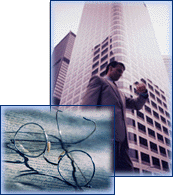 Byron Financial Group is a financial services firm in the State of Idaho. Formed in 2000, Andrew D. Byron founded the company for the sole purpose of providing objective financial advice to individuals and businesses to help them work towards their long-term financial goals.
Our firm provides educational programs to large corporations, private businesses, organizations and associations for their employees and members, and one-on-one instruction.
The difference between a money-losing business and a hobby matters at tax time. This article presents IRS criteria for making the distinction.

Many large employers offer telemedicine programs in their benefit packages. Do you know the potential advantages of telemedicine?

A shift in the balance of power can strongly affect economic policies. View the presidential candidates' tax proposals and other monetary policy positions.

A survey of workers and retirees yielded three key findings that may prove helpful in planning for retirement. Find out more.