Byron Financial Group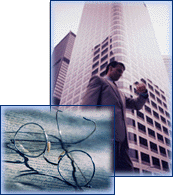 Byron Financial Group is a financial services firm in the State of Idaho. Formed in 2000, Andrew D. Byron founded the company for the sole purpose of providing objective financial advice to individuals and businesses to help them work towards their long-term financial goals.
Our firm provides educational programs to large corporations, private businesses, organizations and associations for their employees and members, and one-on-one instruction.
Do you know how investments are taxed and which strategies can help improve a portfolio's tax efficiency?

In addition to setting aside pre-tax income to pay current and future medical expenses, an HSA could play an important role in your long-term retirement strategy.

Explore three types of powers of attorney and find out how a living will can supplement a durable POA for health care.

An inverted yield curve can be an economic indicator along with other factors that contribute to an uncertain outlook for future growth.
A balance sheet summarizes your assets and liabilities and reveals your net worth.

Use this calculator to estimate the cost of your child's education, based on the variables you input.

Estimate how much would remain after paying income taxes and penalties if you took an early distribution from a retirement plan.

How much life insurance would you need to produce a sufficient income stream for your family?