Byron Financial Group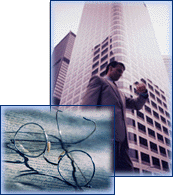 Byron Financial Group is a financial services firm in the State of Idaho. Formed in 2000, Andrew D. Byron founded the company for the sole purpose of providing objective financial advice to individuals and businesses to help them work towards their long-term financial goals.
Our firm provides educational programs to large corporations, private businesses, organizations and associations for their employees and members, and one-on-one instruction.
How much do you need to save each year to meet your long-term financial goals?

This calculator can help you estimate your annual federal income tax liability.

Estimate of the maximum amount of financing you can expect to get when you begin house hunting.

This calculator is designed to help you attach a dollar figure to your life's work.