Byron Financial Group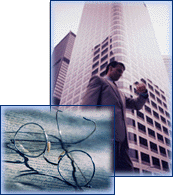 Byron Financial Group is a financial services firm in the State of Idaho. Formed in 2000, Andrew D. Byron founded the company for the sole purpose of providing customized financial advice to individuals and businesses to help them work towards their long-term financial goals.
Our firm provides educational programs to large corporations, private businesses, organizations and associations for their employees and members, and one-on-one instruction.
Financing a college education with minimal debt requires planning, saving, financial aid knowledge, research, and sound decision-making.

This article discusses recent trends affecting the automotive market and includes suggestions for those who want to purchase a vehicle.

Probate can result in added expenses and delays when settling an estate. Read about four ways to avoid the probate process.

Did you know that Treasury Inflation-Protected Securities (TIPS) can help hedge a bond portfolio against inflation? This article explains how.