Byron Financial Group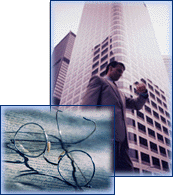 Byron Financial Group is a financial services firm in the State of Idaho. Formed in 2000, Andrew D. Byron founded the company for the sole purpose of providing customized financial advice to individuals and businesses to help them work towards their long-term financial goals.
Our firm provides educational programs to large corporations, private businesses, organizations and associations for their employees and members, and one-on-one instruction.
Did you know varying performance can change the balance of sectors in a portfolio? Learn how sector funds can be used to shift sector weighting.

Do you know the difference between immediate and deferred annuities and options for annuitization? Read this article to find out.

Telehealth skyrocketed during the COVID-19 pandemic and continues to be popular. This article looks at the potential benefits of virtual health care.

The S&P 500 Index ended 2022 down 19.4%. Midsize and smaller companies also lost ground but generally held their value better than large companies. This article explains why holding stocks in companies of different sizes can help diversify a portfolio.